At this time, Path of Titans is planning to implement a total of 38 playable creatures, with 5 non-playable AI critters for player to interact with and hunt.
While some of these creatures will be implemented as game development continues, some playable creatures will not start development until after the game is fully released.
Playable Carnivores:
Deinonychus
Latenivenatrix
Concavenator
Megalania
Metriacanthosaurus
Alioramus
Ceratosaurus
Pycnonemosaurus
Allosaurus
Daspletosaurus
Suchomimus
Spinosaurus
Sarcosuchus
Tyrannosaurus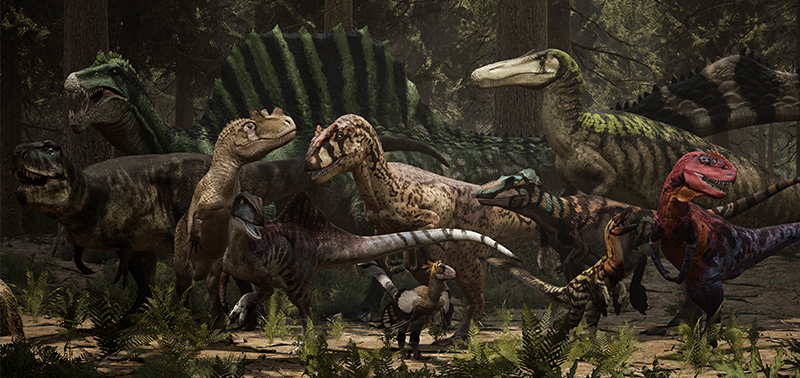 Playable Herbivores:
Camptosaurus
Struthiomimus
Pachycephalosaurus
Styracosaurus
Albertaceratops
Anodontosaurus
Lambeosaurus
Kentrosaurus
Stegosaurus
Iguanodon
Amargasaurus
Eotriceratops
Deinocheirus
Barsboldia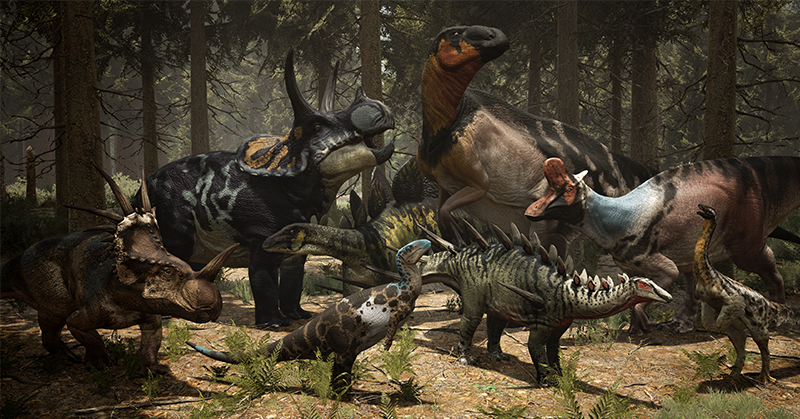 Playable Aquatic Creatures:
Playable Flying Creatures:
Thanks to crowdfunding efforts, we are able to add many more playable dinosaurs and some AI critters, that will eventually be in-game as well!
Upcoming Playable Creatures:
Carnivores:
Achillobator and Microraptor
Herbivores:
Miragaia
Flying:
Rhamphorhynchus, Hatzegopteryx
Aquatic:
Tylosaurus, Leedsichthys, Eurhinosaurus
Upcoming Non-Playable Critter AI * = Added by Community

Didelphodon *, Platyhystrix *, Palaeosaniwa, Basilemys, Goniopholis